We all want to be better marketers. Because, the simple truth is, the better you are at marketing, the more money you're going to make.
But when you've got a business to run, marketing can feel like a bit of an overwhelming task.
You know that, yes, you probably should be using Facebook ads, but adding another task to your ever-growing list of priorities feels just a little bit too ambitious right now. Sound familiar?
What if I told you that by using Facebook ads, you wouldn't only take your online marketing up a gear, but you'd also effectively troubleshoot a number of your common online advertising problems along the way – tempting, right?
It all comes down to the fact that Facebook allows you to speak to your target customer in a relaxed and creative space. So what does your target audience look like? Whether they're a homeowner with children and high annual income, or a digitally-savvy millennial, the big data opportunities that Facebook provides makes it easier for you to reach then than before. Facebook's expert data providers utilize user preferences (such as gender, age, location, occupation, marital status… the list goes on and on!) to provide you with relevant and highly targeted groups.
Before we start looking at the specific ways Facebook can benefit your business, let's take a closer look at Facebook ads.
Why use Facebook ads?
This form of advertising is not a new phenomenon, but Facebook ads have come a long way since the early days. There are now several different forms you can use, from promoting your Facebook business page to directing users to your website.  (https://blog.kissmetrics.com/deep-dive-facebook-advertising/)
The main attraction is that, if you get your methods right, you can experience a stellar ROI.
Still not convinced that Facebook ads really work? Consider the fact that Facebook is set to make $4 billion from advertising revenue in 2016. Those clicks are coming thick and fast. https://blog.kissmetrics.com/deep-dive-facebook-advertising/
In fact, I recently worked on a Facebook ads campaign with one of my small business clients, who is a dentist. He knew there was value in Facebook ads but just didn't have the time to commit to making it a success (https://www.jcmarketingsolutions.com/dental-case-study-15-new-patient-appointments-10-days/).
Together, we were able to use this marketing method to secure an extra 15 dental appointments in 10 days, earning that client $1500. Oh, and we only spent $200 on the Facebook ad campaign.
Let's take a look at five common ways Facebook ads can help you drive your business forward.
1). Reaching the Right People
When it comes to traditional advertising formats – such as billboards, flyers, or magazine ads – you create your ads and then spend the rest of the time crossing your fingers that your ideal customers see them.
Your website is a great piece of advertising real estate, and although you can employ a number of SEO techniques to pull users in, you have to rely on exactly that – bringing them to you. If only there were a way you could position your business directly in front of them, on a platform they're almost guaranteed to use every day. This is where Facebook ads come in.
Facebook allows you to target your ad to reach the right audience. And I mean exactly. You can target people based on a whole host of parameters, from where they live to their favorite type of music. Obviously, to maximize the impact of this laser targeting, you need to have a really sound understanding of your ideal customer. Create a customer profile (http://blog.thewholebraingroup.com/steps-to-creating-an-ideal-customer-profile) and use Google Analytics, Quantcast and Facebook's own analytics tools to get to know them better.
Targeting your Facebook ads to exactly who you want to see them will boost engagement, click-troughs and conversions.
Similarly, if you're looking to expand your reach into new customer groups, Facebook targeting offers a fantastic way to do so.
2.) Gain More Traction Through Paid Ads
It's no secret that organic reach on Facebook is dying. Did you know that less than 0.5% of your page's audience actually see your posts? http://www.inc.com/larry-kim/9-important-reasons-you-need-to-use-facebook-ads-right-now-first-90-days.html This is because Facebook has been slowly cutting the visibility of business pages, in order to push you toward paid advertising. As a result, you may be struggling to gain any traction on the platform, and are tempted to pack it in altogether.
But hold on a minute! Facebook is more than worth your time, you just have to figure out the best way to use it. Facebook ads provide you with a way to make the time you spend Facebook marketing work for you. If you've only been marketing organically, start with a small budget. $50 is more than enough to start seeing results.
3)Scale Your Efforts with Facebook Ads
You've created one ad campaign or a new blog post, but aren't quite sure what to do next. You're finding it difficult to weave all of your disparate efforts together into one cohesive strategy, and as a result, your content marketing plans aren't going anywhere.
Facebook ads provide you with a highly effective way to scale your efforts by amplifying your content's reach. The more people see your ads, the more people know about your brand (ramping up that all-important brand awareness) and the more people share them. If your message gets picked up by just one key influencer (someone with a lot of followers), you're onto a winner.
4) Gain More Leads & Customers
Facebook ads are one of the best ways to get customers clicking and converting. Why? Because you can optimize your ad to work as hard as possible.
When building a conversion-worthy ad, there are a few key areas to concentrate on:
Your headline – emphasize the benefits for the customer. For example, if you're a hairdresser, focus on the customer getting a fresh new look and feeling great, rather than the specifics of the haircut.
Your call to action – this is the button or link your customer will click on, taking them to your website, offer page, or wherever you want them to go. Make it big, bold and clear.
Your sales copy – there isn't a lot of space on a Facebook ad, so make your words concise, simple and to the point. Adding a sense of urgency (e.g. today only, while stocks last) makes for more compelling copy.
One key issue marketers run into on this platform is that they don't really understand Facebook's true purpose: Facebook is a content marketing platform. It's where people go to see what their friends are up to, consume information and share snippets of their days. They are not necessarily there to buy things. Keep this in mind when creating your ads.
5)Collect & Use Meaningful Data
Much of the power of marketing lies in data collection and the appropriate usage of this data, but this can take a bit of knowledge (and practice) to get right.
A common way to acquire data through Facebook is through this simple system:
Target your ideal customer, so that your ads will appear in their news feed
A customer clicks on your ad and goes on to read a valuable article or blog post you have created
As a call to action at the end of that article, include a "hook" – something you can give away from free (e.g. a coupon, newsletter or e-book) – in exchange for customer data
You can then re-target these people with future marketing efforts
In this way, you create an effective funnel method; moving customers from cold leads to red-hot customers in just a matter of steps.
Now that you understand the true power of Facebook ads, the journey has just started. You need to make sure you're employing the right methods to make the most of your efforts. To get started in the right way, click the button below to set up a strategy call session. We'll help you understand the ways in which Facebook ads could transform the future of your business.
Want help getting more leads for your business?
Schedule a complimentary 45 minute strategy session with me where I talk about what's working and what's not with your marketing.
I'll also share with you what's currently working for my clients and how you can implement the same strategies. 
The call is 100% free and no strings attached.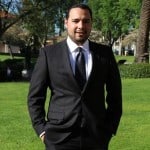 About the author
Jerry has been creating winning digital marketing campaigns for local businesses since 2011. Through research and data, Jerry is able to effectively market his clients businesses by cutting wasteful ad spend while increasing ROI.
Schedule Your Strategy Session Today!