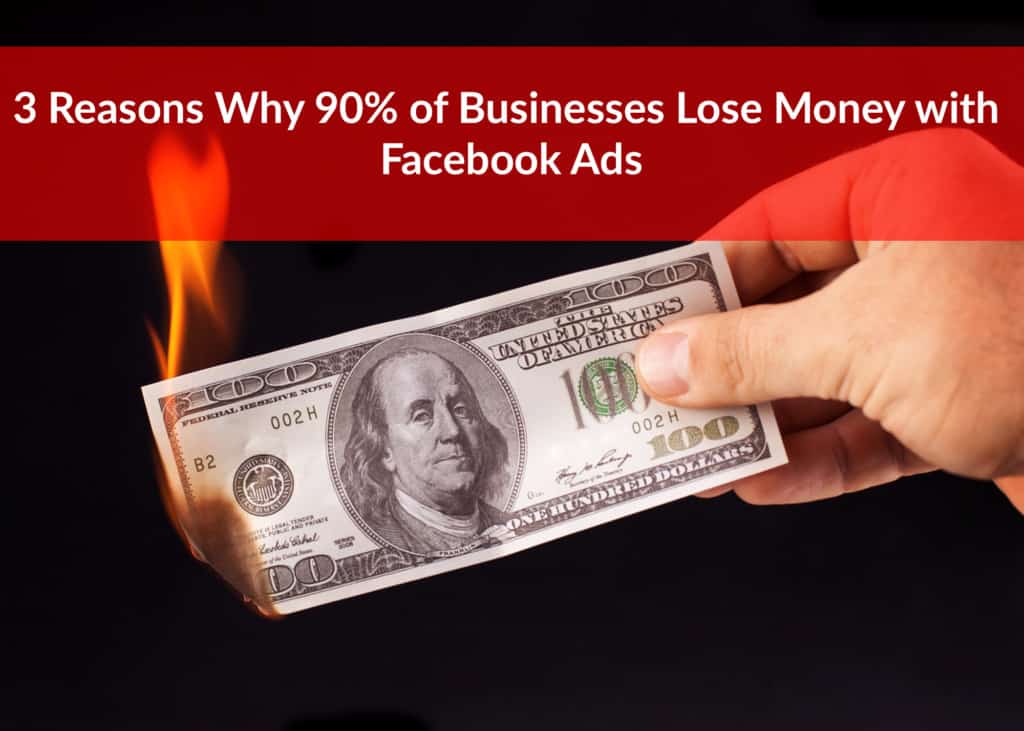 At this point in the game, most small business owners and entrepreneurs know they should be advertising on Facebook. After all, with over 1.71 billion active users on the platform, you're almost guaranteed to reach new customers.
Facebook advertising can be difficult for people inexperienced with it, though.
While it might be easy to set up an ad campaign with Facebook, it's not easy to set up a successful ad campaign. Many business owners have been frustrated by their lack of conversions, and some have spent hundreds or even thousands of dollars with no new customers to show for it.
Because of the learning curve, some small business owners just refuse to try Facebook Ads, even though they know they're probably missing out on new customers that would help grow their businesses.
Why give up on such a huge marketing opportunity?
Facebook Ads work.
I know, because I've run several successful campaigns using the incredibly powerful tools in the Facebook Ad Dashboard.
For example, one of my clients got new customers–Not LEADS but PAYING CUSTOMERS–for roughly $7.50 each.
$1500 in new revenue for $200 ad spend. And it only took 10 days.
How did we do it?
We created a campaign that did a few things right, but we also created a campaign that avoided 3 common mistakes most small businesses make with Facebook Advertising. If you've tried and failed with Facebook Advertising, it's likely because of one the following fatal mistakes.
I'll show you some of the top reasons Facebook Ad campaigns fail, and I'll then show you how to build an ad campaign that works.
Mistake #1: Creating A Weak Sponsored Post
What a weak post looks like
You've probably seen this type of sponsored post from other companies in your newsfeed:
"Hi! We exist! Like our page or go to our website!"
And most of the time, you'll keep scrolling through your feed, more interested in a 60-second recipe video than this company that's megaphoning about their business.
Maybe you've even created an ad like this.
Sometimes they'll work to get visitors to your website or likes on your page, but most of the time they're going to be ineffective at turning clicks into customers.
Your small business is probably awesome. You probably do provide a higher-quality service than your competitors.
Buyers will never know, though, if you create a weak ad.
You have to make them care enough to click.
How to create an effective Facebook Ad
Use a special offer to generate interest
Instead of a "We are here!" post, use a special offer.
Creating an offer for your ad peaks interest instantly. It provides an incentive for a Facebook user's "what's in it for me?" line of thinking.
You're not just telling them you're a cool business in their zip code.
You're letting them try your product or service for a discounted rate, making them take notice and allowing them to decide you're a cool business.
I did this for a client in the dental industry (remember the one who got paying customers for $7.50 each?), and it was easier than you think.
We didn't have to spend much time dreaming up the offer, because we already had one we knew to be effective: $99 dollars for an exam, x-rays, cleaning, and teeth whitening. Yes, it's the same offer you see all over Groupon and Livingsocial, and you see those offers because they work to get customers in the door.
No need to reinvent the wheel here.
This offer works, but we don't have to split revenue with those services. Also, if we target our ad correctly, we're more likely to see these customers again than we are from a service like Groupon or Livingsocial.
Write clear, concise copy
Now that you have an offer, you can move to creating the ad. Copy is going to be one of the primary reasons someone clicks on your ad, so you have to make it compelling.
Don't be lazy and just list your offer with a stock photo. If you get lazy, readers get bored.
For my dental client, it would have been easy to just write "teeth whitening special" and list the practice's phone number next to a stock photo of an attractive person smiling.
It's also easy to throw money in a trashcan, but I wouldn't recommend it.
If you want your ad to convert, write copy that does the following:
Clearly explains what the offer is

Lists the benefits of redeeming the offer

Has an easy, obvious Call-to-Action
Do those things, and you should have some pretty killer copy!
Get creative with your media
Stock photos are easy, and sometimes they work.
If you don't spend time finding the best photo, though, your ad will look just like everyone else's. Worse yet, the stock photo your company uses might end up being the same stock photo another company uses–Yikes!
It's worth it to get a photographer to take pictures of you and your team in action if you haven't already.
Or, take one of my pro-tips and use videos. Videos are huge on Facebook right now, and they tend to convert better than photos.
What matters most, though is that you use media. Low-quality Facebook Ads are easy to ignore, so carefully select an image or video that will be attention-grabbing.
So now you've got an ad with killer copy and an eye-catching image/video. All you have to do is link to your website and blast the world with your ad, right?
Wrong.
Mistake #2: Linking to Your Site's Homepage
How linking to your site's homepage frustrates buyers
If you create a clear, compelling advertisement, you'll attract buyers who are clicking to find out more about what you advertised.
In the case of my dental client, that was a $99 teeth examination, cleaning, and whitening.
What if I linked those interested, motivated prospective buyer to my client's homepage and just dropped them there?
Homepages of websites usually talk about what a business does, where they are, how long they've been in business, etc. They have links to different pages and calls-to-action that weren't advertised.
That'd be confusing for people coming from Facebook.
They might get distracted by all the links on the homepage. Because it's not immediately clear from the site's homepage how to claim the offer, they might just leave your site and never come back.
Not good.
How sending interested leads to a landing page converts them into buyers
A better solution than linking to your homepage from an ad is creating a simple webpage that is an extension of your ad.
This page only has the information that it absolutely has to, and the focus of the page is the call-to-action from your ad.
This is called a landing page.
Landing pages remove distractions like links to other pages, excess information on the company, and options that aren't specific to your offer.
Here, you can see the landing page I built for my client in the dental field, Dr. Michelson.

Notice a couple of things about this landing page.
It immediately has the contact information in the header. The phone number and location are the first things you see, then it restates the offer with a call-to-action that take users directly to a form where they can schedule an appointment.
If you scroll down, you get more details on the offer, then a testimonial, and only after that do we have information about Dr. Michelson — followed by another call-to-action to schedule an appointment.
What isn't included in this page are extra options. Visitors can do the following:
Call to make an appointment.

Fill out the offer form to make an appointment.

Leave/exit the page.
And that's it. The idea here is to limit choices so that visitors can't get distracted. We're not trying to get them to read. That's what a homepage or about page is for.
The goal of a landing page isn't to get visitors to read–It's to get them to buy!
OK, so we've got an awesome ad. Check.
We've got an awesome landing page. Check.
What's next?
Only the most important part: Your Audience.
Mistake #3 (This is the big one!): Not Defining Your Audience
How to lose money on Facebook Advertising
A lot of small business owners think that blanket targeting everyone within a 10 mile radius of their zip code will bring them new customers.
If this how you want to build your audience, instead you should empty the contents of your wallet and light them on fire.
At least that way you're losing money with a little less effort.
Remember, Facebook has over 1.71 billion active users. And that means they have big data on their side, making their audience targeting tools insanely powerful!
Not everyone is your ideal customer, though.
How do you find your customer out of those 1.71 billion?
How to find your ideal customer on Facebook
Facebook allows you to target potential clients based on information you know about them.
Think about your target customer. How old are they? Where do they live? What's their occupation? What are their other interests?
If you know who your ideal customers are, you can find them on Facebook. You just have to use what you know about them.
For example, because my client was in healthcare, we had access to information like:
Address

Household income

Insurance provider

Occupation

Children
And we used this information as a base for creating our audience.
Along with that information, we added interests, like teeth whitening.
We targeted people who had recently purchased dental care products. We even targeted people who had "liked" insurance providers with good dental coverage.
Do you see the near unlimited potential here?
Facebook lets you find the exact client you're looking for.
So now we've created a killer Facebook Ad with a compelling offer.
We've built a landing page we strategically designed to turn visitors into customers.
And we've narrowed down our audience to only our ideal clients.
It looks like we're ready to launch a successful Facebook Ad Campaign. Go us!
Creating A Successful Facebook Ad Campaign
Avoiding the 3 mistakes above will put you on the right track to a building a successful Facebook Ad Campaign.
Remember, by avoiding those mistakes and using the techniques I showed you, I was able to get $1500 in new business for my client in just 10 days!
Is there more to know about Facebook Advertising?
Of course there is.
Successful marketing on Facebook isn't easy, but with experience on your side, you can grow your customer base significantly. It's possible to get not just leads, but PAYING CUSTOMERS in a little over a week!
I know, because I've done it.
And I'd love to help you do it.
If you're interested in finding out how to get new paying customers from Facebook Ads, I'd love to invite you to jump on the phone with me for a free, no-strings-attached strategy session.
I'll show you what's working in your marketing, and I'll also show you what's not.
I'll even share how I'm currently winning customers for my clients.
Want help getting more leads from Facebook Ads?
Schedule a complimentary 45 minute strategy session with me where I talk about what's working and what's not with your marketing.
I'll also share with you what's currently working for my clients and how you can implement the same strategies. 
The call is 100% free and no strings attached.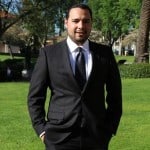 About the author
Jerry has been creating winning digital marketing campaigns for local businesses since 2011. Through research and data, Jerry is able to effectively market his clients businesses by cutting wasteful ad spend while increasing ROI.
Schedule Your Strategy Session Today!